COUNTER PRESSURE CASTING MACHINES
Counter Pressure Casting (CPC) machines have been developed to utilize the counter pressure casting process. With more than 40 years of experience using counter pressure, we are able to exceed our customers' requirements for efficient production of aluminum castings in permanent, sand or combined molds. Our equipment produces castings that exceed the highest requirements for mechanical properties, structural strength density, surface smoothness and dimensional accuracy. Each machine is designed to control all parameters of the CPC process while providing simple and reliable operation with minimum maintenance.
With the ability to operate in counter pressure or low pressure mode, the CPC 1303 is the most versatile machine available on the market.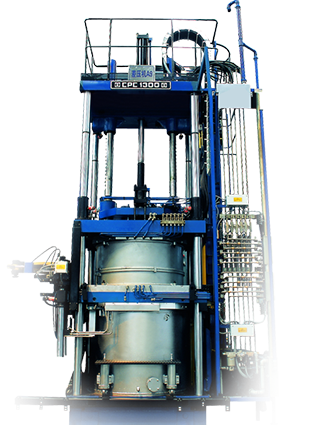 ---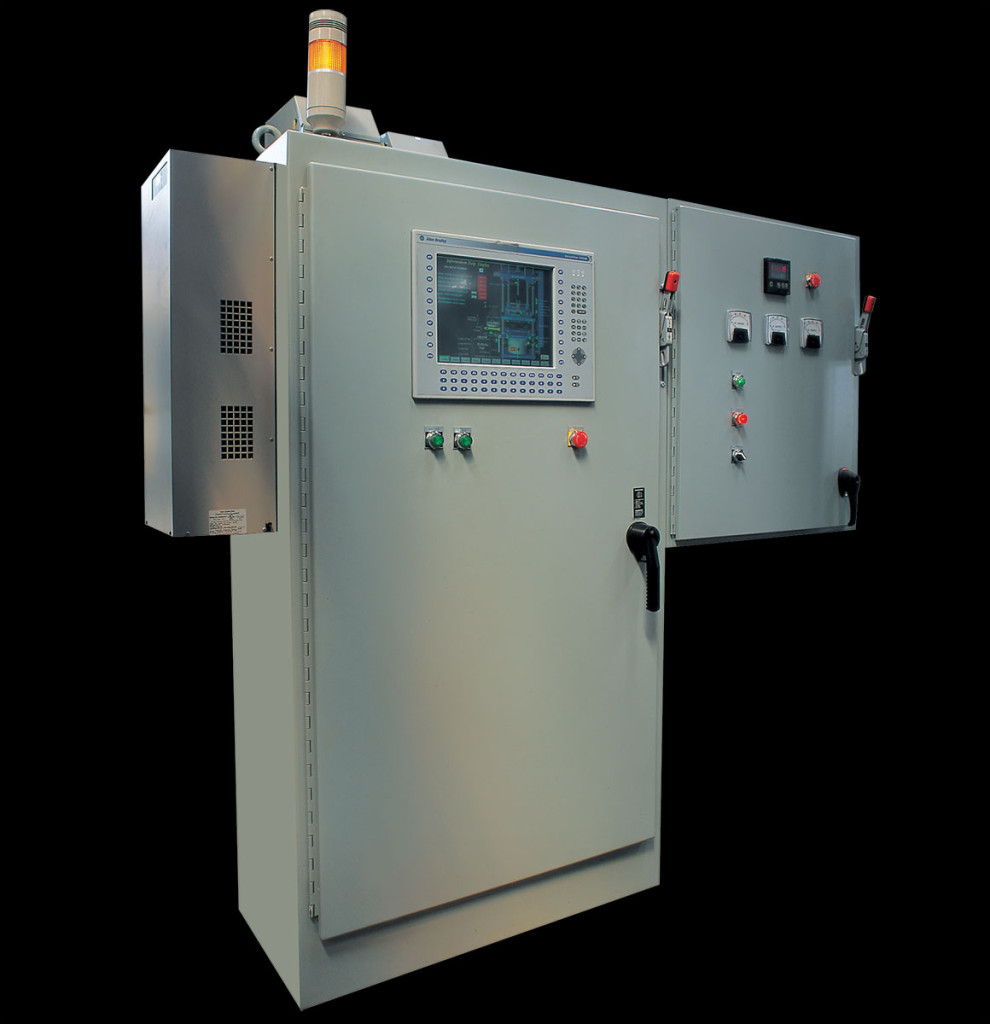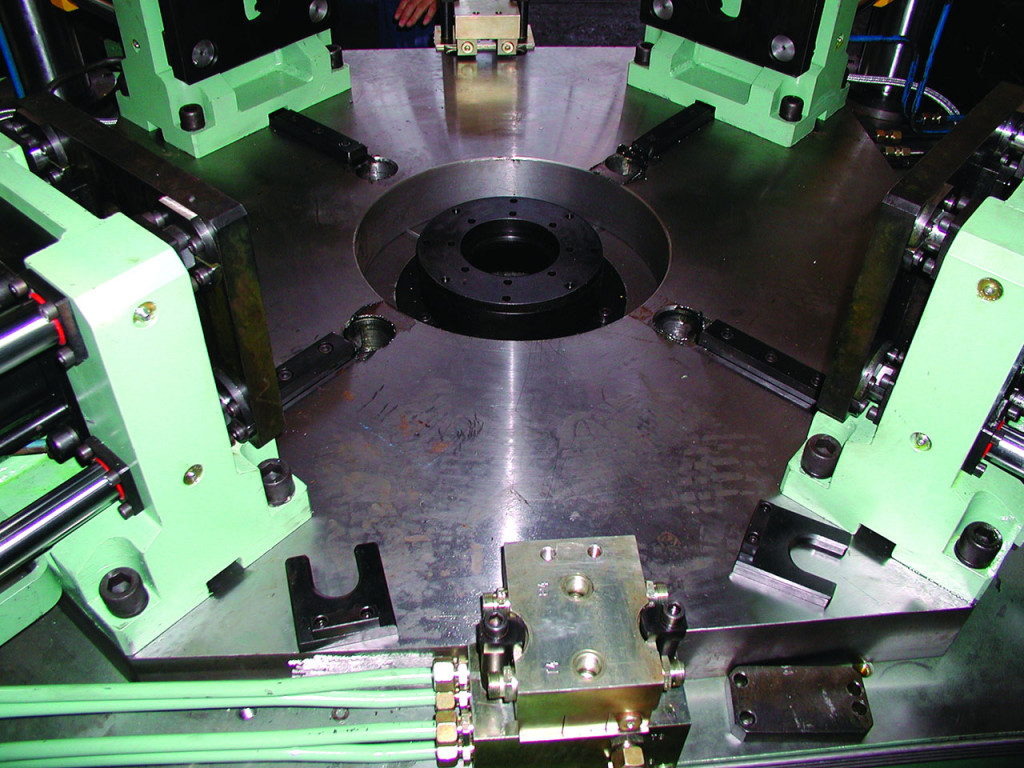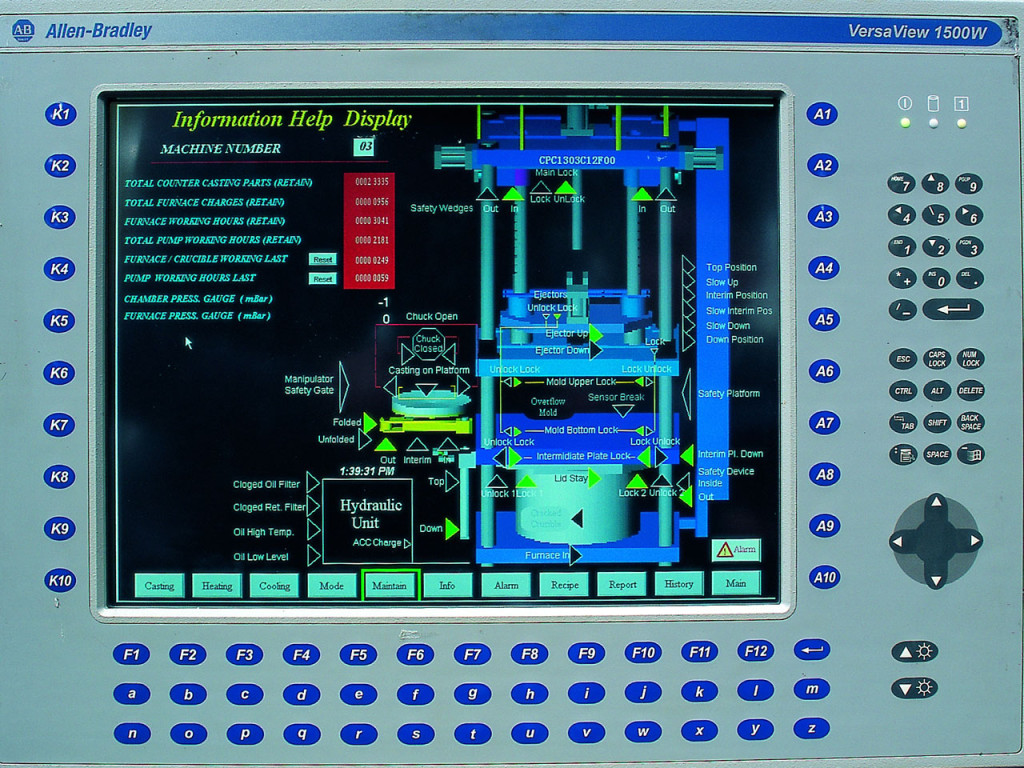 MACHINE CONSTRUCTION
The 1300 series is designed on a simple and reliable concept. The rugged, vertical four hard chrome plated steel tie bars are attached to four main platens. The top and bottom plates are fixed with movable and intermediate platens guided by the tie bars installed between them. These two plates control the main movements and operations of the machine.
---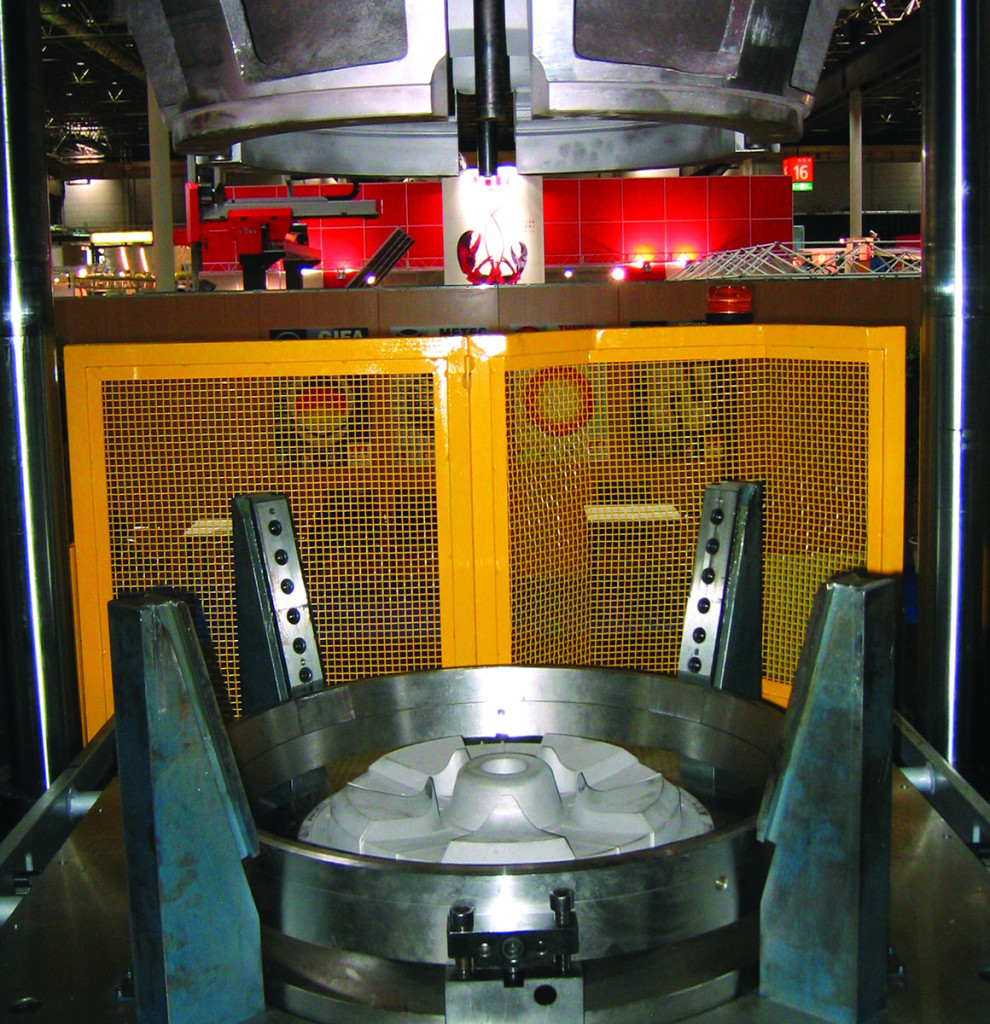 Mechanical Closing System
Our uniquely designed mechanical closing system automatically closes the side cores of the mold during its vertical movement, saving time and cost.
---
Riser Tube Replacement
The furnace lid can stay on the furnace for easy access to the riser tube for removal and replacement.
---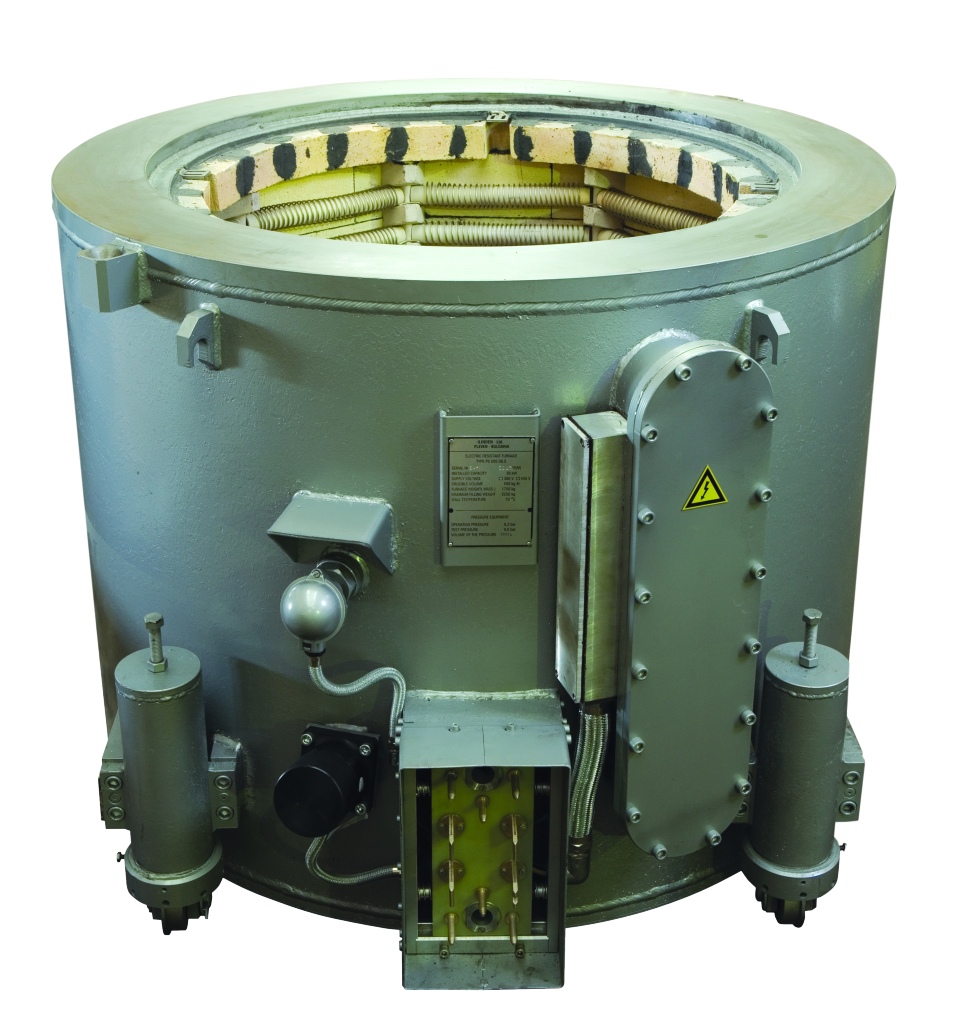 Furnace
An electric crucible type holding furnace, complete with furnace cover lid, is located between the bottom and intermediate platens of the machine. Its proven and reliable design and electrical resistant heating elements provide the highest quality alloy over refractory reverb type furnaces.
A quick disconnect power connector is installed on the furnace and basic platen. This allows our specially designed shuttle system to change the furnaces, increasing production efficiency. In full open position, the furnace can be moved out of the machine on a shuttle cart for easy exchange, or, in a fixed position, for cleaning and filling.
The 500kg crucible type holding furnace comes standard and is interchangeable with our shuttle system.

---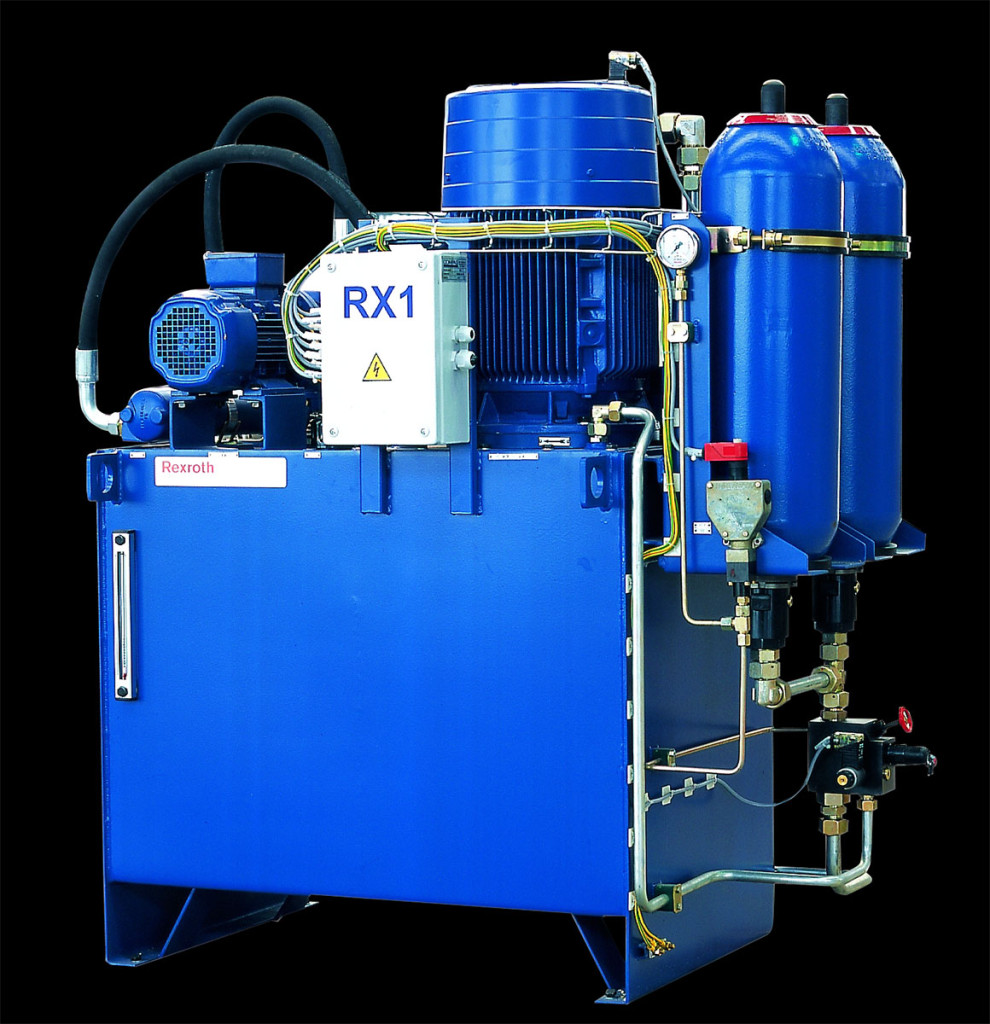 Hydraulic System
The hydraulic system consists of a free standing Bosch Rexroth hydraulic power unit, Parker hydraulic cylinders and hydraulic directional control valves.
---
(Casting Retriever Picture CPC_LPC Picture)
Casting Retriever
An automatic casting retriever transfers the ejected castings out of the working zone of the machine.
---
Cooling System
The cooling system is capable of cooling with air, water or both, and contains 12 independent cooling circuits — six for the bottom of the die and six for the upper part. Each cooling circuit can be controlled by time, temperature, or both.
Additional Safety Equipment
Light-weight curtains or electromechanical movable working platforms for protection in dangerous areas around the machines.