The CPC 1500 C64 was developed exclusively for high strength structural parts production. With extremely fast cycle times, revolutionary counter pressure technology, and the ability to cast up to four parts at once, this is one of the most advanced pieces of equipment CPC offers. Our customers are using this technology to cast high strength structural critical parts for nearly every major automobile manufacturer around the world.
Product features
Cast up-to 4 Cavities or 8 Parts Per Cycle
64 Air/Water Cooling Lines
Large Casting Capabilities
4 Fill Tube Configurations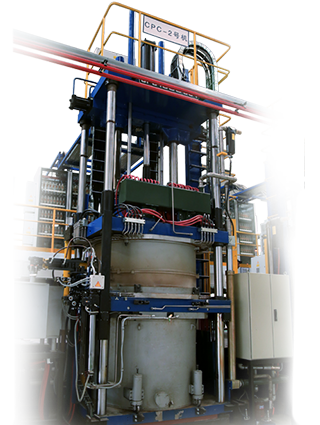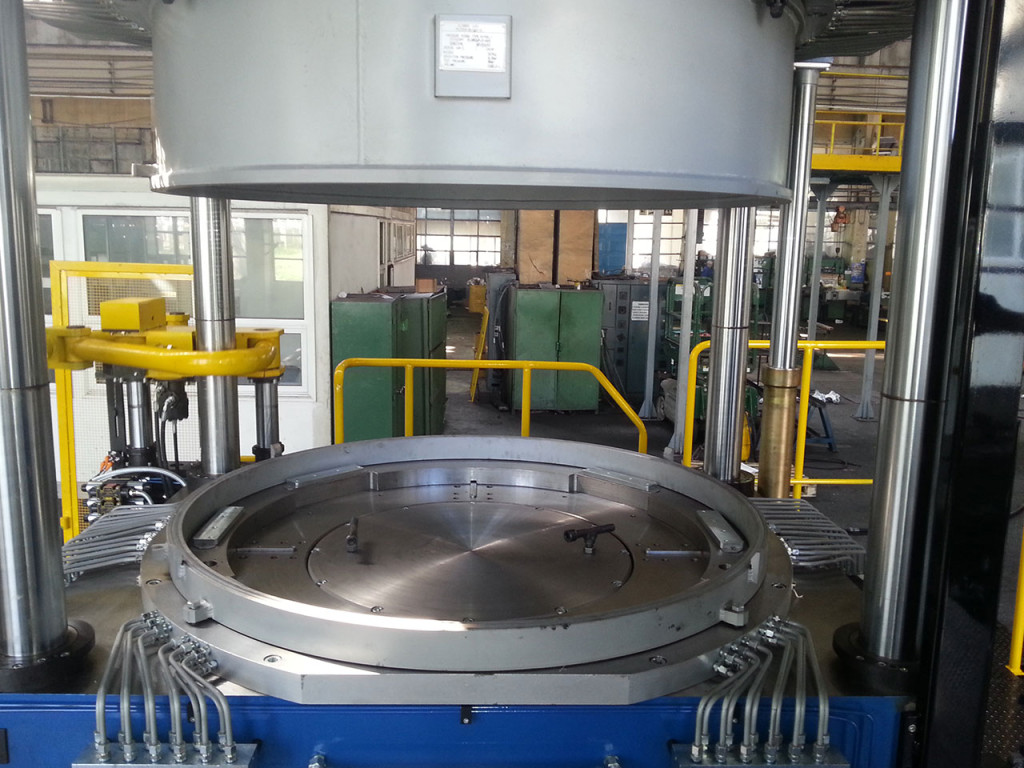 MACHINE CONSTRUCTION
The machine is designed on a simple and reliable concept. The rugged, vertical four hard chrome-plated steel tie bars are attached to four main platens. The top and bottom plates are fixed with movable and intermediate platens guided by the tie bars installed between them. These two plates control the main movements and operations of the machine
Ability to cast multiple parts during one cycle
To be successful in the OEM market today, you have to get maximum efficiency, as well as quality, from your equipment. Our machines allow you to fit up to four dies in the die chamber with the capability of casting multiple parts at one time. There is even the ability to change the flanges allowing for different numbers and configurations of riser tubes giving you optimal flexibility.
---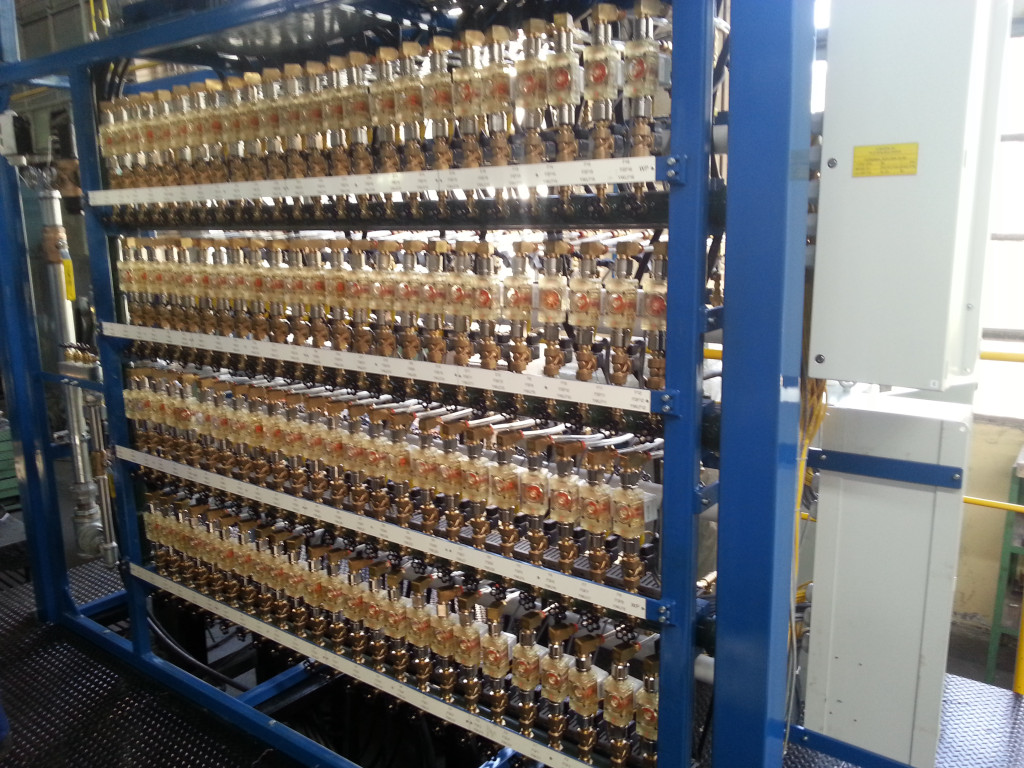 Cooling System
To reduce the cast cooling cycle time, up to 64 cooling lines per machine are available — 16 cooling lines per die with up to 4 dies per machine. We use water boosted cooling up to 10 bars. Each cooling line is independent and can be controlled by time, temperature, or a combination of time and temperature.
Sixty-four cooling lines means 128 connections (one inlet and one outlet per line) have to disconnect and reconnect each time a die is changed. We created a die holder with an integrated manifold that automatically connects all 64 cooling lines when the die is changed.
---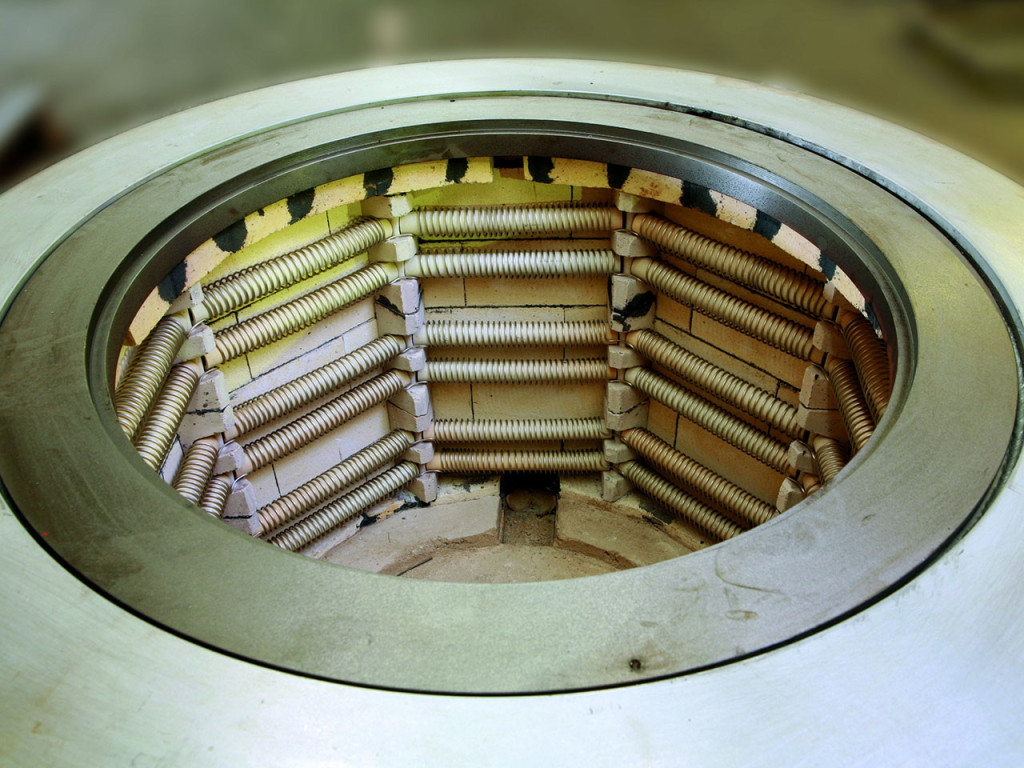 FURNACE
A 750kg electric crucible type holding furnace is available. We understand the importance of using the highest quality alloy possible when casting structure-critical parts. We achieve this by using our specially integrated shuttle system to bring freshly degassed alloy directly to the machine and the crucible type furnace.

---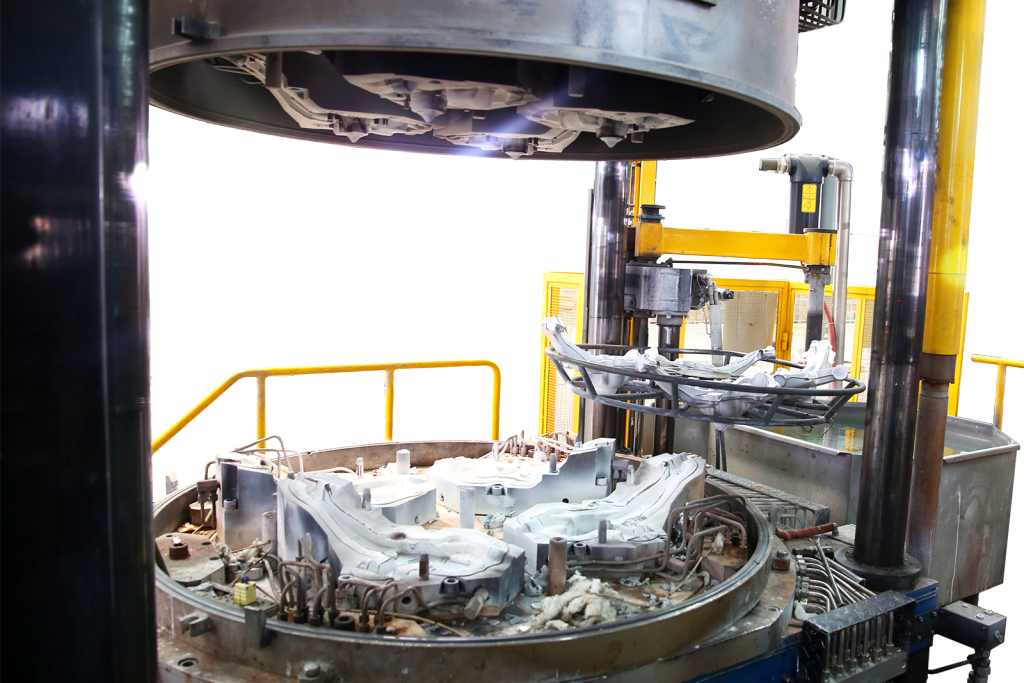 CASTING RETRIEVER
An automatic casting retriever transfers the ejected castings out of the working zone of the machine. Extraction may also be done by integration with any of the major robotics manufactured today. The casting retriever can also be safely stowed away as a backup retrieval system when robotics integration is done.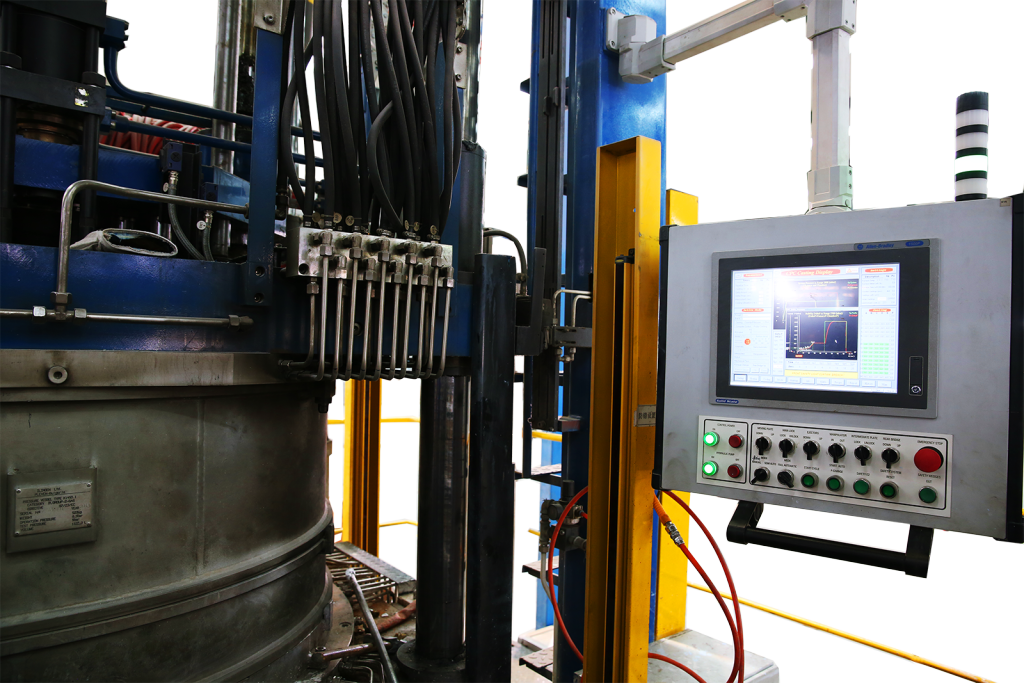 Additional Safety Equipment
Light-weight curtains or electromechanical movable working platforms for protection in dangerous areas around the machines.